Tips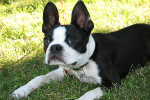 Hepatitis In Dogs
Hepatitis, a disease of the liver that is seen in many animals, and also humans, is caused by a viral infection. Canine hepatitis is caused by the virus...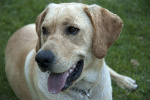 Adopting A Dog
There are lots of ways that people choose a new family dog. Some may search the newspaper for advertisements from breeders who are selling new puppies;...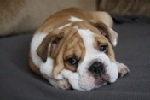 Parvovirus & Your Dog
Parvovirus (commonly called Parvo) is a viral disease that affects dogs. It is far more common in puppies than adult dogs and can have serious ramifications...
Read More Articles In This Category
Advice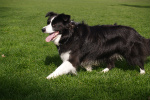 Soft Or Hard Dog Food?
Sometimes dog owners are faced with a dilemma regarding which type of dog food to give their dogs. Dogs themselves tend to prefer the moist, canned food...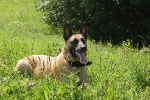 Microchips Help Lost Dogs Be Found
There is not much of anything in the world than the sight of a child who is grieving a lost dog. Teary-eyed and depressed, yet hopeful, she goes around...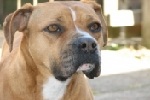 Doggie Hygiene
Washing your dog is important, but not as important as some people think. Healthy dogs actually don't need to be washed all that often, but humans prefer...
Read More Articles In This Category
Information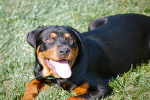 Canine Distemper Virus
The canine distemper virus (CDV) is a highly contagious, incurable and often deadly disease. Dogs who contract distemper suffer damage to their gastrointestinal, central nervous and respiratory systems. Puppies between the ages of three and six months old are most susceptible to the disease, although older dogs and other carnivorous mammals can also... [Read more of this review]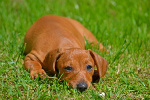 Heartworms In Dogs
Heartworms (Latin name Dirofilaria immitis) are parasitic worms that are common in both dogs and cats. Like their name suggests, they live in the dog's heart, normally free-floating in the right ventricle and nearby blood vessels. The worms are transmitted from dog to dog by mosquitoes which pass the worm larvae through their saliva. The presence... [Read more of this review]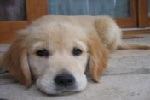 Hip Dysplasia In Dogs
A fairly common degenerative disease in dogs, canine hip dysplasia, is often misunderstood. Many mistakenly think that the ailment is a form of arthritis, but that is simply not the case. Often, dogs that suffer from hip dysplasia will develop arthritis, but this condition is a result of hip dysplasia and not the disease itself. The condition is most... [Read more of this review]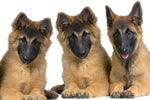 Dental Care For Dogs
Some people don't realize that dental hygiene is as important for dogs as it is for human beings. Just like in people, dogs' teeth can gather plaque after eating. When plaque builds up and hardens it becomes a coarse brown substance called tartar. As tartar accumulates it can work its way under the gums and cause painful infections and gum disease.... [Read more of this review]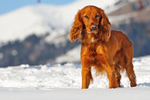 My Dog Has Fleas!
Fleas are a problem for dogs and their owners alike. These tiny insects will live on the body of your dog, sucking the animal's blood and laying eggs. The bites and presence of fleas will cause the dog to itch and if the dog happens to be allergic to fleas (the allergy is technically to the insects' saliva) it can experience extreme itching, loss... [Read more of this review]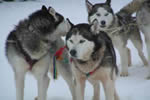 Incessant Dog Barking
Dogs bark for a number of reasons. Sometimes these can be good reasons such as to warn of an intruder or to express fright or pain. Sometimes these can be "bad" reasons as far as humans are concerned – attempts to sound menacing or simply to get attention fall into this category. Whatever the reason for a dog's barking, it can often be considered... [Read more of this review]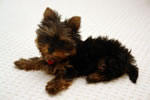 Basic Puppy Training Techniques
There are a number of important guidelines that you need to keep in mind when teaching your puppy the basics about good behavior. Exercising the right training techniques is what will make or break your training regimen with your dog. Follow these five important guidelines and teaching your puppy will be easier than ever. 1 – Be Gentle –... [Read more of this review]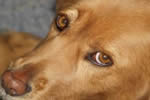 Dog Accessories
Dog ownership carries with it the burden of a number of other purchases. In order to properly care for a dog and to comply with certain local laws, the owner must have a number of dog accessories in his or her arsenal. Some of these items are necessary, others are merely conveniences. It is important to know exactly what you'll need to properly care... [Read more of this review]
Read More Posts From This Category